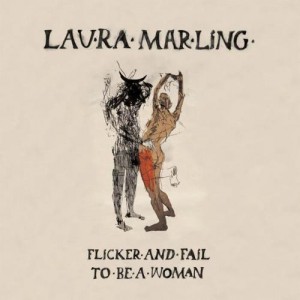 Laura Marling's "Flicker and Fail" — a new, non-LP3 tune written by her father before she "revived and tinkered with" the original — will arrive as a single following last year's award show debut. While only 1,000 limited copies will hit shelves on Record Store Day next month, plenty of versions are available online for all, including a fine studio take via Marling's recent Daytrotter Session, the aforementioned live video below, and a digital B-side on iTunes. Even better news for those of us with a year of familiarity with the tune, previously unreleased cut "To Be A Woman" backs the new single and can also be previewed via a live recording after the jump (that descending vocal melody at 1:07 gives me chills).
"To Be A Woman" (Live)
"Flicker and Fail" (Live)
Meanwhile, Marling will re-release last year's A Creature I Don't Know on April 2nd, this time as a double-LP featuring 16 tracks recorded at her October 2011 concert in England's York Minster Gothic cathedral. For the tracklist and order links, click here.