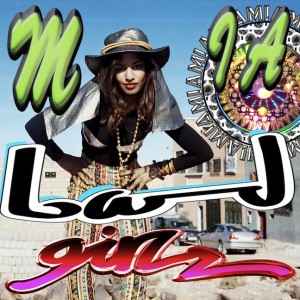 With all the hoopla surrounding M.I.A.'s guest appearance at the Super Bowl halftime show — in which she notoriously flipped the bird at millions of viewers (a gesture that seems less shocking than, say, Bruce Springsteen sliding crotch-first into the camera a few years back) — the fact that Maya returned with one of her best recordings to date last week may have been swept under the carpet. So, let's set the nontroversies aside for a moment and get back to the music, shall we?
Enter "Bad Girls." This slick, Danja-produced update of her Vicki Leekx mixtape cut hit stores along with an excellent music video directed by Romain Gavras. Complete with top-shelf production values, remarkably beautiful cinematography helmed by André Chemetoff, and the fine track at the fore, take in M.I.A.'s latest below:
Now that we're up to date with the tunes, I'd be remiss in not pointing to a pair of particularly sobering points of view with regard to M.I.A.'s weekend television appearance: The New Yorker's Sasha Frere-Jones makes a number of excellent observations on the hypocrisy and faux-outrage making the rounds. Meanwhile, NPR's Ann Powers refocuses the discussion on the halftime's show's intended star with great insight on Madonna's enduring career in connection to her history of calculated — yet consistently successful — collaborations.