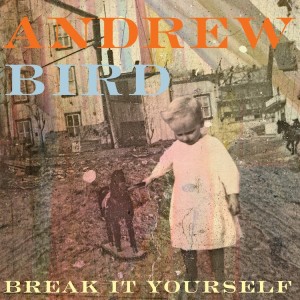 To celebrate indie retail shops becoming stocked with 7″ vinyl copies of his Break It Yourself single, Andrew Bird took to Facebook today to share the A-side: his distorted, feedback-laced take on Alpha Consumer's "The Crown Salesman." While you'll have to pick up the physical release to hear its B-side cover of the Handsome Family's "So Much Wine" — also a 2011 live favorite for Bird fans — a free MP3 download of the impressive former cut is available here and streaming below:
Meanwhile, remember that Mississippi River-side barn where we mentioned the lead single, "Eyeoneye," and LP were recorded? Well, it sounded like a pretty inspiring place to make a record to me, so today's all-too-brief look at the exterior and glimpse at Bird whistling away inside was more than welcome. Here's the clip if you were also curious:
The Break It Yourself LP arrives in just three weeks on March 6th, via Mom + Pop records.