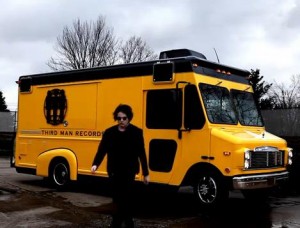 Jack White's Nashville label, Third Man Records, may be best known for its high-profile and occasionally unusual projects, but what makes TMR our favorite active recording company is its dedication to carrying analog technology into the future. (We've never mentioned this before, but one of the reasons that this site was named TwentyFourBit is that we feel 24-bit digital recording marks a tipping point in which music recordists will begin to retreat to the more organic methods of yore. That's a think-piece for a different time, but suffice it to say there's evidence we're onto something.) As for the next generation, Third Man have unveiled yet another awesome plan to spread the word…
School Choirs & Bands at Third Man: A Vinyl Recording Experience is a new program offered by the label for school groups to not only tour their live/retail/recording/photo space and learn about the business, but to also record a 7″ single to be pressed in their official school colors. Now if that doesn't make an emerging artist a fan of analog, I don't know what will.
For more information and to find out how to set up this incredible opportunity for your student community, check out the official site of Third Man's partners at Brightspark here.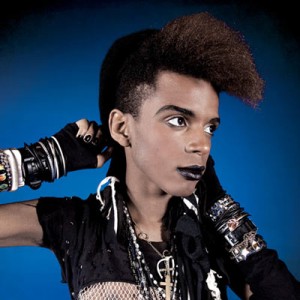 Now back to the tunes: Detroit's own Duane The Teenage Weirdo stopped by the HQ of his hometown hero to put a pair of cuts to tape. "Postcard From Hell" b/w "Bubblegum Encore" are available now on iTunes and on vinyl. Described as "the sound of Detroit pared down to a hard beat, feral vocals, synth stabs and real dance intent," we've been spinning the A-side all week and can't get enough of its 1980s punk spirit channeled through what feels like a completely present-day energy. In short, this stuff conjures a call to action. It also simply rocks. Preview one tune below and pick up a copy at the link above.