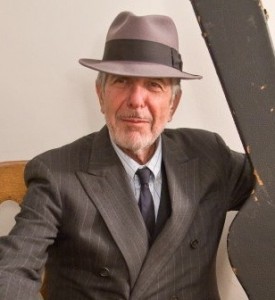 We've heard three preview songs — "Show Me the Place," "Darkness," and "Going Home" — off Leonard Cohen's highly anticipated new album, Old Ideas, and now the great poet/songwriter's full 10-track set is here to enjoy in all its timeless glory.
The most notable influence (aside from Cohen's usual sage take on spirituality and mortality while finding beauty in nuance), was his recent world tours — during which a few of these works were previewed in earlier stages. To wit, the arrangements here feel more lived-in and deliberate than earlier efforts, which perhaps contained more of a studio-crafted air. In any event, the promise of a late-career triumphant has come into brilliant fruition with Old Ideas.
So, without further ado, boil up a pot of tea, prepare to explore unknown regions of your soul, and join the master over at the Guardian.