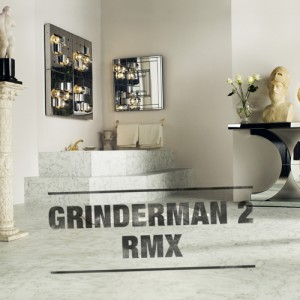 We're not usually too crazy about remixes around here, but when a meeting of the minds arrives between two favorite art-rockers, resistance to the genre is futile. Enter Nick Zinner and the Nick Cave-led outfit Grinderman, both of whom come together for a cut off Anti Records' forthcoming Grinderman 2 RMX collection. Included in the 12-track set are "remixes, reinterpretations & collaborations" of tracks from Grinderman's eponymous sophomore effort, including a new take on "Evil" that we heard the National's Matt Berninger sing lead on last year. While many other cuts were previously featured as B-sides, there are two pieces to be made available exclusively on the new record: SixToes' version of "When My Baby Comes" and a remix of "Bellringer Blues" by the aforementioned Yeah Yeah Yeahs guitarist/keyboardist.
You can expect 2 RMX to arrive on March 13, though the latter track hit the web today (via Pitchfork) as a free stream. So, without further ado, experience Grinderman through the ever-intriguing mind of Nick Zinner below:
In other Zinner-related news, anticipation just went up another notch for that new YYYs record in the works.