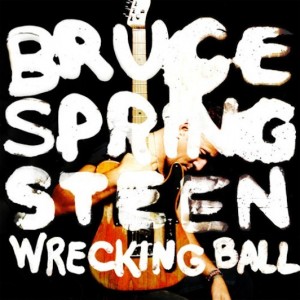 Details for Bruce Springsteen's 17th studio album, Wrecking Ball, have hit the web just hours after news broke about the release of lead single "We Take Care of Our Own." According to iTunes (via CoS and NJ.com), the Boss' 11-track set will arrive in full on March 5th in the UK with a Stateside release date presumably on the 6th, complete with a pair of bonus cuts and the title track we first heard at the culmination of 2009's pre-demolition Giants Stadium run.
*Update: Stream the entire LP above.
Opening song "We Take Care of Our Own" — a rousing call for unity in the face of our own mortality — is already available for purchase in some countries while the single should go live for the rest of the world shortly. In the meantime, get psyched for the return of one of our most treasured living songwriters with a preview of the album art above and tracklist.

Wrecking Ball