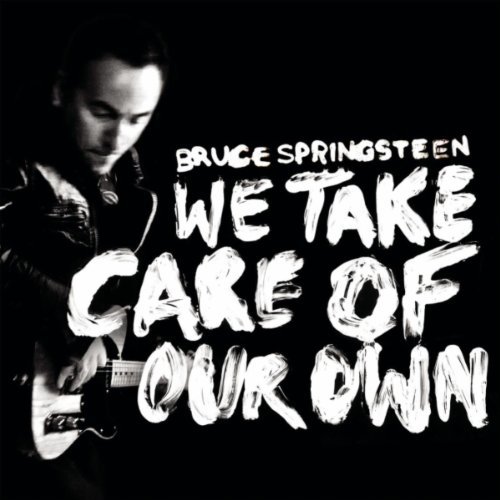 Prepare yourself for the imminent return of iconic New Jersey rocker Bruce Springsteen, as the Boss has discretely posted order information for the first single off his forthcoming album, Wrecking Ball: "We Take Care Of Our Own," a nearly 4-minute cut complete with striking black-and-white artwork, will hit Amazon (and perhaps other digital outlets) tomorrow, according to the listing.
Update: Full details on Wrecking Ball are here.
Produced by Ron Aniello, Rolling Stone reports that guest musicians for Springsteen's 17th studio LP include Rage Against the Machine/Audioslave/Nightwatchman guitarist and activist Tom Morello, ex-Pearl Jam/acclaimed studio drummer Matt Chamberlain, and "a wide variety" of other supporting artists.
The biggest anticipation revolving around the new set, which features members of the great E Street Band, is how new material might reflect upon last year's tragic loss of the great Clarence Clemons. Given what manager Jon Landau called the record's "very pronounced spiritual dimension," it's safe to presume that an incredibly poignant moment from the Boss and friends is just around the corner.