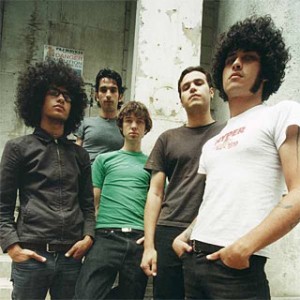 They've been broken up for over a decade, but today At the Drive-In revealed plans for a 2012 reunion, putting an end — albeit cryptically — to years of speculation. Here's the tweet heard 'round the world:
¡ ATTENTION ! To whom it may concern: AT THE DRIVE-IN will be breaking their 11 year silence THIS STATION IS …NOW…OPERATIONAL
In addition to the Twitter announcement, the same message was echoed on their official website, confirming the exciting news and setting up yet another round of rumors suggesting the reunited group will include Mars Volta's Cedric Bixler-Zavala and Omar Rodríguez-López, as well as fellow original members that went on to form Sparta, for an appearance at this year's Coachella Festival in Indio, California.
While we wait for that news to break later this week, revisit the band tearing the roof off the Ed Sullivan Theater back in the day below. *Update* Coachella just announced their 2012 lineup, which includes At the Drive-In: