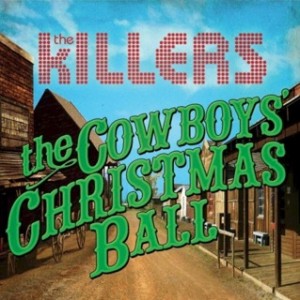 The Killers have shared their fifth holiday one-off single in as many years in the form of "Cowboys' Christmas Ball," complete with an official video for the old west-themed cut starring the band themselves. As with previous installments of Brandon Flowers and the boys' Christmas tunes, they've sidled up with the AIDS charity organization RED to make the event benefit a good cause.
Watch below as director Robert Schober accompanies the song via a spaghetti western-looking set that is full of surprises, from robots and aliens to an old-timey staple: bandits.
And now that you've met their new festive ditty, revisit all four previous cuts — "Happy Birthday Guadalupe!", "A Great Big Sled", "Don't Shoot Me Santa", and the Elton John-featuring "Joseph, Better You Than Me" — thataway.