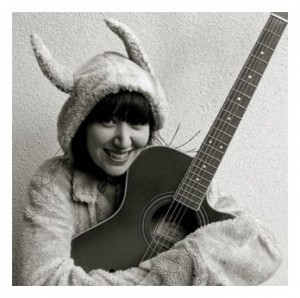 From her Stop the Virgens opera to collaborations with Santigold, David Lynch, and Trent Reznor, 2011 has been a busy year of solo projects for Karen O. But fret not, Yeah Yeah Yeahs fans, the beloved art-rock trio that brought O into the spotlight are plotting a return. "I've been tinkering around on some new Yeah Yeah Yeahs music with the boys," she revealed to the Sun in a recent interview.
Given that YYYs guitarist Nick Zinner and drummer Brian Chase are both involved in her opera, news that they remain on good terms — creatively and otherwise — doesn't really come as a big surprise around here. What did catch us off guard of late is that O has quietly gotten married. She subtly dropped the news in a chat with US Weekly that was published last week, simply stating in passing, "I'm a married woman." So, who's Mr. O? Film/music video director Barnaby Clay.
Yeah Yeah Yeahs' fourth LP — the follow-up to their excellent 2009 set, It's Blitz! — is in the very early stages, obviously, but here's hoping new material comes together quickly for a big 2012. Either way, we're going to pencil it in for our most anticipated releases of the new year.