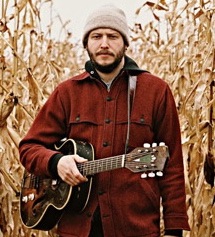 Bon Iver, Bon Iver, this year's self-titled sophomore LP from Justin Vernon, is about to gain some serious recognition from an even broader group than its current — notably vast — indie fan base: Grammy nominations for single "Holocene" and Bon Iver itself are piling up tonight, with the tally settling on four:
– "Holocene" is nominated for both Record and Song of the Year, facing competition from the likes of Adele, Katy Perry, (Vernon's buddy) Kanye West, and British folk-rock upstarts Mumford & Sons.
– Bon Iver is up for Best New Artist, versus Nicki Minaj, Skrillex, J. Cole, and others. The notable bit here is that Vernon's lauded breakout debut, For Emma, Forever Ago, came out over 3 years ago.
– The LP is nominated for Best Alternative Music Album, facing Radiohead, Death Cab, and My Morning Jacket.
We'll be parsing the full list of nominations here for other standouts/surprises, but in the meantime, congrats to Vernon and co. for penetrating the mainstream with this excellent "studio magic"-free, nuanced set.