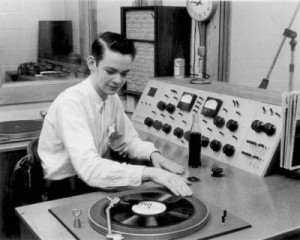 Hundreds of impressive covers have caught our attention over the past year, including a few glorious reinventions that outshone the originals, faithful nods to the canon, one-off live experiments, and the usual "unplugged" takes. Some simply weren't worth mentioning, but by and large the daunting challenge of interpreting and/or honoring another artist's work was met with entertaining results. Here's a roundup with quick thoughts on 2011 covers that have endured best to these ears:
Jack White – "Love Is Blindness" (U2)
Q Magazine's entire 'Achtung Baby' anniversary tribute album is excellent, from Damien Rice's "One" to NIN's "Zoo Station," but the passion that Jack puts into his performance here is a tour de force of 'Elephant'-level proportions. Even the Edge agrees that it's the best cut from the set.
Winter Took His Life – "Back In Your Head" (Tegan and Sara)

Susanna Brandin's understated, brooding version of the more upbeat and pop radio-friendly original shows how well-crafted songs can resonate beautifully from multiple angles with a great performer at the helm. Glad to see that this cut has taken on a life of its own since we unearthed it from BandCamp over the summer. It still stops me in my tracks.

Bon Iver – "With God On Our Side" (Bob Dylan)

Perhaps Justin Vernon's beloved home state of Wisconsin's tumultuous political climate inspired this incredible live take on Bob Dylan's classic protest anthem. Either way, taking on the poet laureate of rock is no easy feat, and Bon Iver's rousing, trumpet-boosted rendition is a triumph.
Charles Bradley – "Stay Away" (Nirvana)

In which Charles Bradley reinvents grunge as a soul jam for Spin. I think Kurt Cobain — a noted fan of many genres outside of rock — would be proud to hear his music interpreted from this inspired angle.

The Morning Benders – "Last Night" (The Strokes)

Someone reimagined the Strokes as electro-pop, you say? This is the kind of recording that has to be heard to be believed, but then again, the Morning Benders have yet to stumble in the cover song department, so their killer take comes with little surprise. This is our favorite track off Stereogum's 'Is This It' 10th anniversary tribute collection.
Seth Avett – "Angeles" (Elliott Smith)

It takes a ton of technical prowess, studied reverence, and sensitivity to pull off an Elliott Smith cover that I can get behind, though Seth Avett makes it look easy with his faithful homage to this Either/Or classic. Simply put, this is one of only a handful of Smith covers that I haven't had to turn off in favor of revisiting the original. (Apparently, I have a favorite Avett brother after all.)
Lykke Li – "Velvet" (The Big Pink)
Ryan Adams – "Wasted Years" (Iron Maiden)

Anyone who's ever questioned Ryan Adams' dedication to '80s metal should hear this deconstruction of Iron Maiden, in which he seamlessly folds the epic homesick ode to aging into his own oeuvre of hushed, heartbreaking songs for a beautiful break-up with the past. On a side note, thanks in part to a shout from fellow Adams fan/Tour de France champ Lance Armstrong, this radio recording was featured in one of our most popular posts of the year.
Anna Burden – "You're Gonna Miss Me" (J. E. Mainer's Mountaineers/Lulu and the Lampshades)

Plenty of viral YouTube covers have made the rounds this year, but this one is so full of joy and lack of pretentiousness that it easily earned the top spot among the 2011 lot, not to mention 1.5 million views via word of mouth and counting.
Beck – "Stormbringer" (John Martyn)

On the surface, this homage to the late, great John Martyn is too faithful to stand out, but there's something more that Beck buries deep beneath the familiar arrangement and performance that I just can't put my finger on. Whatever's causing that visceral reaction, Beck's "Stormbringer" packs a gloriously reverent punch that will hopefully reach Martyn wherever he is.

Lisa Hannigan – "Willie" (Joni Mitchell)

Surprised to hear a number of impressive Joni Mitchell covers this year after previously believing her tunes to be nearly impossible to interpret in a convincing way. In the end, it was a photo finish between James Blake's "A Case of You" and Lisa Hannigan's heartbreaking version of "Willie," but Lisa's won by a nose at the 6:00 mark above.
St. Vincent – "Kerosene" (Big Black)

It was hard to pick just one of St. Vincent's 2011 covers, as this year's Tom Waits and the Pop Group performances were both transcendent, as well. However, Annie Clark's thrilling, unhinged channeling of Big Black incited the crowd into such a frenzy that this one-off version takes the cake.
Jesse Morris – "Sunday Morning Coming Down" (Johnny Cash/Kristofferson)

The story of Jesse Morris — aka the Punk Rock Johnny Cash — is heartbreaking. Without knowing much about him, though, I used to hear this pitch-perfect Cash impression regularly when I worked in San Francisco and he busked at BART stations. He's no longer with us, but only weeks before Morris passed last month, someone caught a bit of the magic he shared with commuters in this clip of "Sunday Morning Coming Down." Morris says "Hi Mom" at the end, and it slays me every time. He'll be sadly missed.
Fiona Apple & Jon Brion – "Everyday" (Buddy Holly)

Fiona's fourth album remains in limbo, but she's offered up a slew of excellent cover songs to tide us over in the meantime. Thanks to this year's 'Rave On Buddy Holly' collection, we now have a studio version of her live-favorite take on "Everyday" with Jon Brion. It's included here as a personal favorite from that estimable release, but here's hoping we're "a-gettin' closer" to LP4 release news shortly.
Strand of Oaks – "Ohio" (Damien Jurado)

Even Damien Jurado himself agrees that Strand of Oaks outdid the original in his HearYa session, and no best-of covers list this year would be complete without Timothy Showalter's poignant trip through "Ohio."