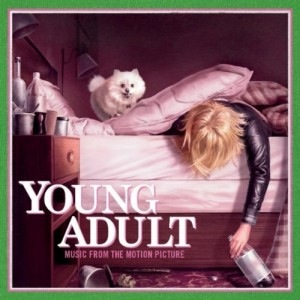 The writer-director team behind Juno return this winter with Young Adult, Diablo Cody and Jason Reitman's new Charlize Theron-starring film about a woman revisiting her hometown with the hope of reuniting with an ex. While the trailer certainly looks promising enough — not to mention Reitman can do no wrong lately — it's the soundtrack that has piqued our interest the most so far. For those of us who grew up in the 1990s, this set is a pretty great nostalgia fest: Veruca Salt, Lemonheads, Cracker, and a bunch of alt favorites from the era all make an appearance.
What's more, Mateo Messina has put his own instrumental take on a few even more famous songs by the likes of Beck, Soundgarden, Pearl Jam, and the Foo Fighters for the film's score.
So, without further ado, here are the songs you'll most likely be longing to revisit after catching this flick in December.
Young Adult Soundtrack Tracklist