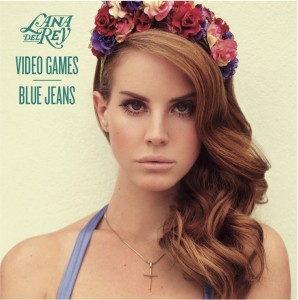 We've heard her breakout single, "Video Games," in live and studio form, but now some HQ footage of Lana Del Rey performing the tune's B-side has arrived. Thanks to French television program Le Grand Journal, we can watch Del Rey show off her sultry, so-called "Hollywood sadcore" vocal chops with soundboard-quality audio and pro-shot visuals. The few shaky live appearances we've seen so far were apparently outliers —  or, perhaps, she's becoming more confident on stage — as this take brings the charisma and polish of the released version while including a few spontaneous flourishes to keep things fresh.
Without further ado, watch Del Rey shut down the haters and prove she's worthy of the hype below:
Del Rey's debut album, possibly titled Born to Die, is in the works for release next year via Interscope.