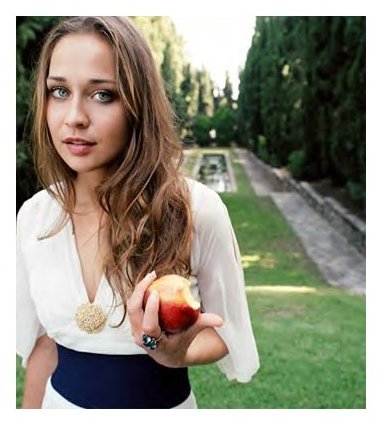 Last fall, news of Fiona Apple's fourth album began to trickle out via a pair of interviews with Apple herself and drummer Charley Drayton. For his part, Drayton revealed to Modern Drummer that he was co-producing the effort with a tentative release aimed at spring of this year. Apple later confirmed that report in an interview with Drumhead, adding:
Charley is my partner now in music. We're working together producing my next album, and the way that I feel with him has influenced the way I write. I've written things that are a little more challenging for me to play and a little more challenging for me to sing…
Now — one year later with no new LP announcement in sight — we've been wondering: what happened to our most anticipated release of 2011? Even singer-songwriter Michelle Branch had tweeted about having heard "amazing" new tracks. The status of the album became even more uncertain over the summer, when Apple's label told Billboard, "If she's got a new album, no one here has heard it." Her management could not be reached for comment in that piece, suggesting to us that this story might be a bit more complicated than previously thought.
And just when the veracity of those pair of fall 2010 interviews was beginning to come into question, a telling quote has arrived from Apple's recent live set with longtime producer/collaborator Jon Brion at Largo. "I can't remember any of my new songs because they've been done for a f*cking year," she said after a fan requested new material, according to a Grantland report. "Not her fault!" added Brion.
So let's recap. The good news: Apple's comment corroborates previous reports, as she did indeed have new songs completed during that time. The bad news is that there appear to be some unknown factors thwarting the album's release. As always, we'll keep you posted with updates.