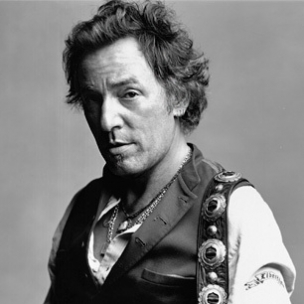 Bruce Springsteen and the E Street Band will carry on following the tragic death of the great Clarence Clemons this summer. In the first official news update since The Boss' eulogy for Clemons, Springsteen and co. revealed a few exciting bits about their 2012 plans, namely: a new album is in the works and tour dates will be announced shortly.
"We want you to know that the music is almost done (but still untitled)," they said, adding: "we have almost settled on the release date (but not quite yet)."
Meanwhile, the European leg of next year's tour — running from the "middle of May until the end of July" — will be revealed later this week, while further Stateside gigs and other worldwide dates are on the way as well.
It's been a sad year for the iconic rock group, but it's great to hear that they're persevering with new music, not to mention we'll get yet another chance to catch their inimitable stage show.