At this stage, more than half of Coldplay's forthcoming album, Mylo Xyloto, has reached our ears in one form or another. But here's the second official single: "Paradise," complete with a few stadium-ready choruses from frontman Chris Martin and co., a lean, mean arrangement from producer Brian Eno, and plenty of hummable hooks. Preview the tune: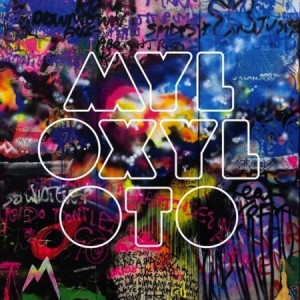 Meanwhile, Martin has revealed that Rihanna contributed guest vocals to the forthcoming set: "The album is designed as a whole piece," he told The Sun. "It has boy and girl lead characters and top of our list for the girl part was Rihanna… but it took a while to pluck up the courage to ask her."
In the end, the band mustered up the strength to ask the pop star, resulting in her work on "Princess of China." While the studio version of that cut has yet to surface, you can preview a live version thataway. Brace yourselves, people, for the winter of Coldplay.