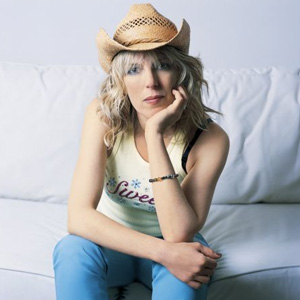 Lucinda Williams unleashed her first-ever official music video this week, taking the opportunity — after years of potential videos failing to come to fruition — to honor her late manager, Frank Callari (who also managed Ryan Adams, among others), in the song "Copenhagen": a tune about the day she heard the tragic news of his untimely death in 2007. Dave Willis, of Cartoon Network's Squidbillies fame, brought some levity to the material by animating Williams' relatively literal account of that fateful, snowy, homesick day with a tale of an immortal robot.
"I was surprised. When I read it, I thought, 'Ok, the robot thing or whatever,'" Williams told Rolling Stone on her first impressions of Willis' treatment. "But then, I got it. I tend to be more literal, [wanting to] make a little movie kind of thing. It's cool both ways."
Check out the clip for "Copenhagen," a single off her excellent new LP, Blessed, above.