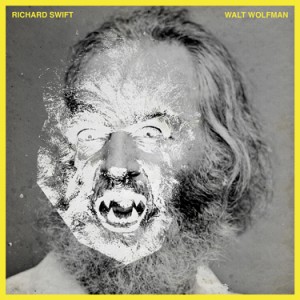 We're not proud to admit that Richard Swift's music hasn't been mentioned around here since last fall's excellent 4-track-recorded cover song series, Other People's Songs, with 24B-fave Damien Jurado. But let's get back on board with Walt Wolfman, Swift's forthcoming EP, due out appropriately just before Halloween on October 18, via Secretly Canadian.
Our first taste comes in the form of opening cut "Whitman," a haunting tribute to the titular late-19th century American poet, Walt Whitman. Stream/download the track below (be sure to stick around for those gorgeous harmonies toward the coda) along with the tracklist.
Here's hoping this set delivers on the promise I witnessed when Swift unleashed a show-stopping performance while opening for Wilco a few years back.
"Whitman"
Walt Wolfman Tracklist
01. "Whitman"
02. "MG 333"
03. "Laugh It Up"
04. "Zombie Boogie"
05. "Out & About"
06. "Drakula (Hey Man!)"
07. "St. Michael"