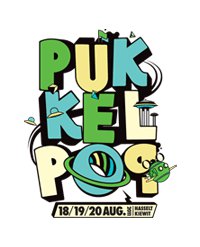 A second stage at a music festival has tragically collapsed in as many weeks: Hasselt, Belgium's Pukkelpop Festival was hit by a storm today, causing the stage rig to break and fall on concertgoers, killing — according to the Associated Press — at least one person. Moments after the incident, the band Smith Westerns reported from the scene on Twitter, saying: "Stage collapsed max almost got crushed by the tress. I hope pukkelpop has insurance bc all our sh*t is broke." They immediately added: "Praying no one got hurt. Wtf". It isn't clear if the collapse occurred while the band was performing."
More details are still coming in, as well as video. Below appears to be a 10-second clip from near the stage, possibly filmed moments before the incident occurred, per the caption: "Very close call." We'll continue to update this article when further information arrives.
*Update: The AP is now reporting that 3 people have died and 71 are injured.