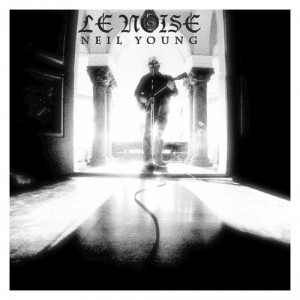 The third film in a Neil Young documentary trilogy directed by Jonathan Demme will first hit screens in September, debuting at this year's Toronto International Film Festival alongside rock docs From the Sky Down, a Davis Guggenheim-directed look at U2, and Cameron Crowe's new film, Pearl Jam Twenty, a career retrospective on (Young pals) the titular grunge band.
According to THR, Demme's third installment — following 2006's Heart of Gold and 2008's Neil Young Trunk Show — is comprised of footage filmed last spring during Young's 2-night stand at Massey Hall, in which the living legend unveiled live versions of songs off his Daniel Lanois-produced Le Noise LP. The final chapter of Demme and Young's film series is said to hit theaters (presumably upon gaining a distribution deal after its TIFF premiere) later in the year.
We'll be keeping an eye out for the trailer and further release info, but in the meantime, revisit a front-row clip of Young jamming with the recently reunited Buffalo Springfield at Bonnaroo this summer below.