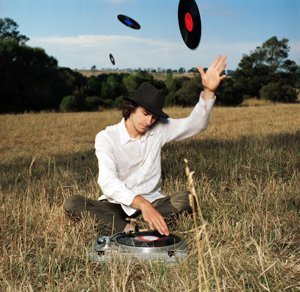 Australian songwriter/multi-instrumentalist Wally De Backer unveiled one of our favorite new songs of the year, "Somebody That I Used To Know," earlier this summer. Now the tune is available to stream along with De Backer's full new Gotye LP, Making Mirrors.
While said single definitely remains a standout cut, the full collection boasts an impressive array of genre experiments, surprising arrangements, rare samples, and consistently varied instrumentation that should help make this a breakthrough moment for Gotye. Among its many inspired moments, "I Feel Fine" pushes De Backer's soulful voice to new heights, in particular. Hear Making Mirrors, which was released this week, in its entirety below.
Meanwhile, Gotye also released a making-of documentary, which offers some intriguing insight into the process of recording the material — building compositions from the ground up with a combination of vintage analog instruments and digital recording techniques. Check it out along with the record after the jump.